Having spent many years working within the restoration industry for other people, Ian decided that the time was right to start up on his own in 2005.
Milford Vintage Engineering takes pride in offering a high-quality, personal service to all our customers.  This includes a strong awareness of the value of the vehicles under our care, both while on-site and in transit.  We very much respect the fact that not only is the vehicle the owner's pride and joy, but is a significant financial asset in its own right.  All vehicles in the company's care are appropriately protected by insurance.
We give every vehicle and component the individual care and consideration this meticulous and demanding work deserves.  Milford Vintage Engineering also benefits from our excellent collection of specialist tools that enable us to perform our work efficiently to the high standards required by both the manufacturer and the customer.
Ian Milford


Managing Director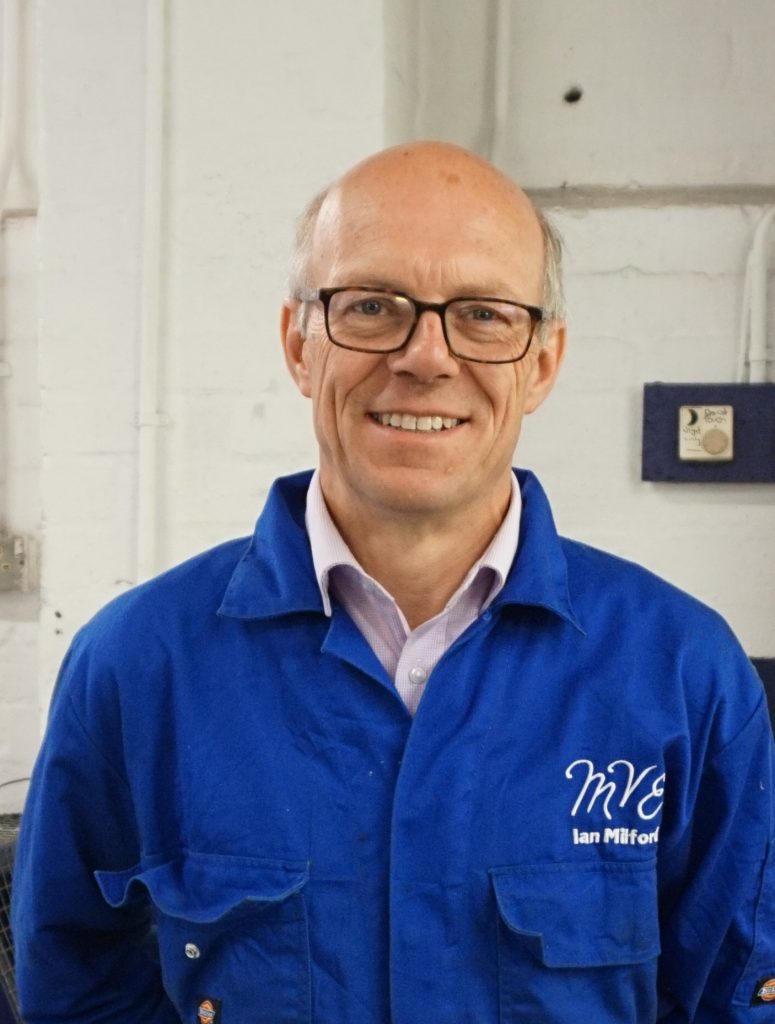 Ian started restoring cars before he could drive. He worked in a couple of other specialist restoration companies before setting up Milford Vintage Engineering. Ian has extensive knowledge on a wide variety of veteran, vintage and classic cars as well as owning several himself. Over the years Ian has taken part in various historic rallies such as the Monte Carlo Challenge and the VCC London to Brighton run.
Sarah Milford


Director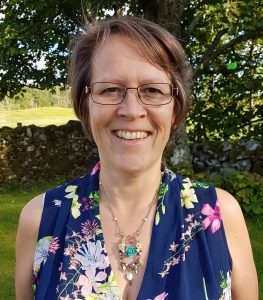 Having grown up surrounded by classic sports cars, Sarah's love of old vehicles started very early. Before their wedding in the late 1980s Ian and Sarah restored an Austin Healey Frogeye Sprite together and have had a variety of old cars ever since. Fully involved on a day-to-day basis at MVE, Sarah runs the office and is often your first point of contact.
Raymond


Senior Mechanic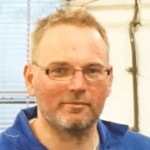 As Ian's apprentice a good number of years ago, all Raymond's working life has been spent within the classic car industry. He has built up an excellent working knowledge and a love of these cars and has great attention to detail. In his spare time Raymond has restored various classic motorbikes and enjoys driving his Caterham.
Brian


Mechanic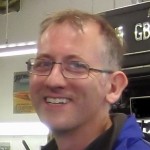 Brian grew up as the son of a garage owner and has an inbuilt love of classic cars. He has qualifications in various aspects of vehicle repair and maintenance and is a qualified MOT tester. His usual mode of transport is an immaculate VW Golf from the 1980s and he is restoring a 1960s Triumph. Brian is also on the look out for a pre-war car such as an Austin 7 or Morris 8 to add to his collection.
Roy


Mechanics' Assistant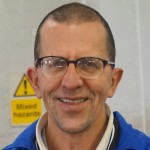 Roy carries out most of the parts preparation work for the mechanics. This can include stripping units down to component parts, bead blasting, degreasing, cleaning, priming and painting as well as giving cars their final wash and polish before being returned to their owners following work. When not at work Roy is often found helping out or treading the boards with the local theatrical groups.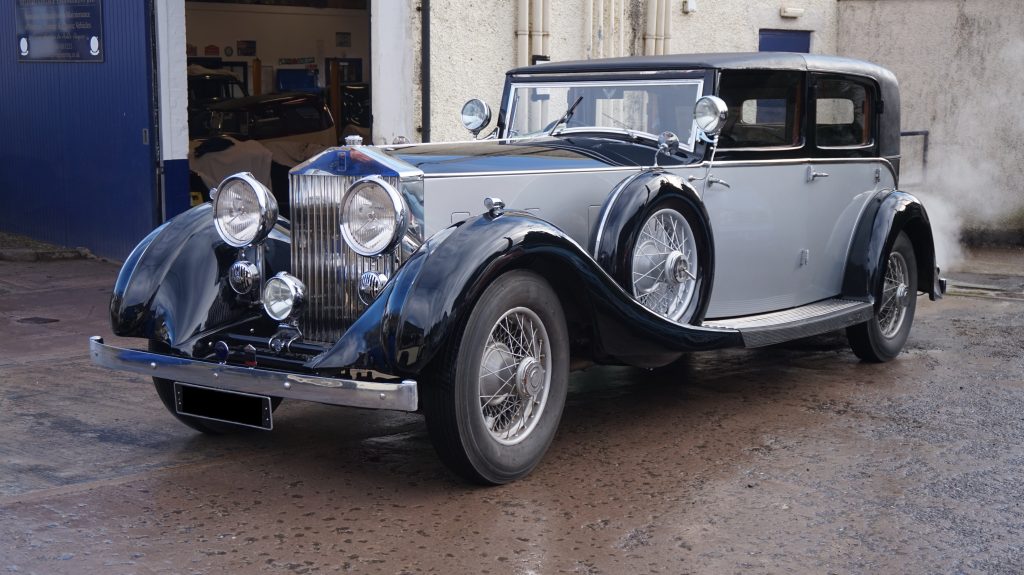 1934 Rolls-Royce Phantom II
(repaired following accident damage)
"If a reference was required I would be very happy to provide one as I am sure you could get from  your many happy customers."
JS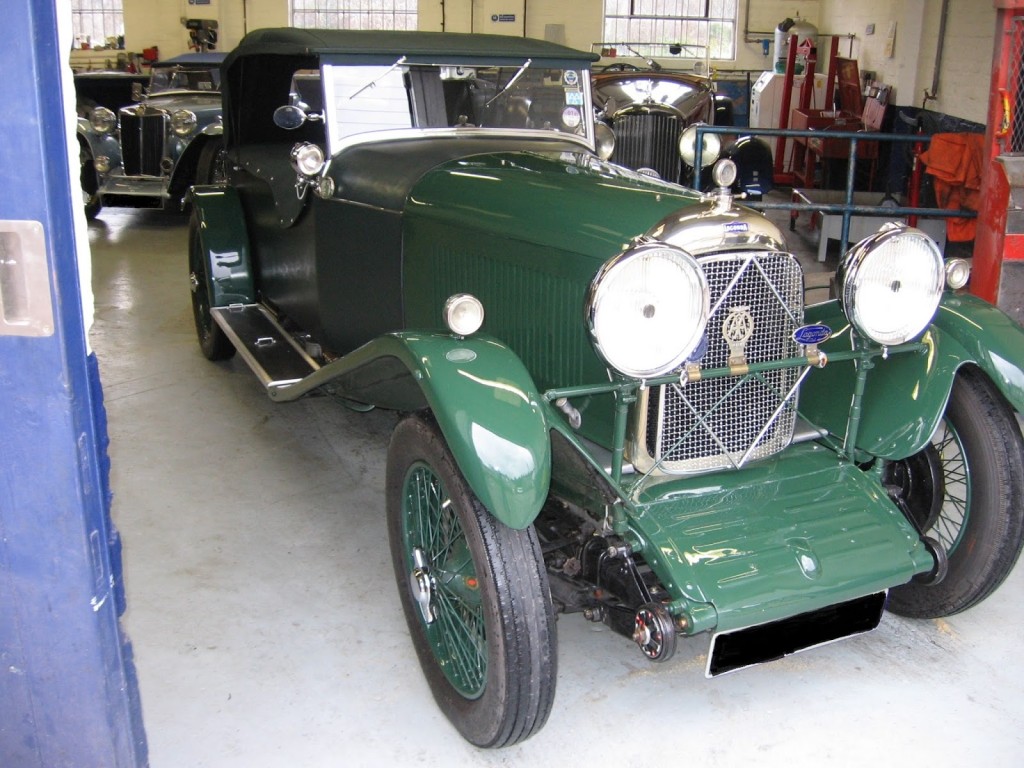 1929 Lagonda 3 Litre
"Just a short note to thank you for the work on the Lagonda. It is a transformed car and as you said will now rev freely and reach unexpected speeds unseen before!! You and the team did a great job. I'm really pleased that the old girl is running so well. My trip on Sunday to Brodie and back via Cawdor was superb, really enjoying the run with car performing fantastically. The car ran smoothly, surge of power, accelerated up hill, and cruised easily at an indicated 65. Also pleasing to see that the oil drops are minimal compared with before. Less embarrassment. Well worth the time it took resulting in a quality job. "
Steve & Claire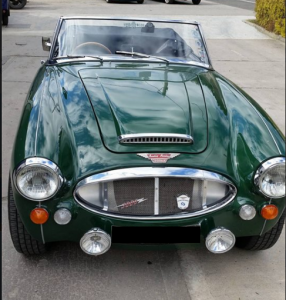 1965 Austin Healey 3000
Various work including servicing, brakes, new petrol tank, etc
Always a pleasure to pop in to see you and Ian. Norman and I hope you have no plans to retire in the near future! It would be a challenge to find such friendly and helpful carers for our classics. My other Healey, a red Mk 1 two seater, is due back on Tuesday and I look forward to introducing you to it.
Edward M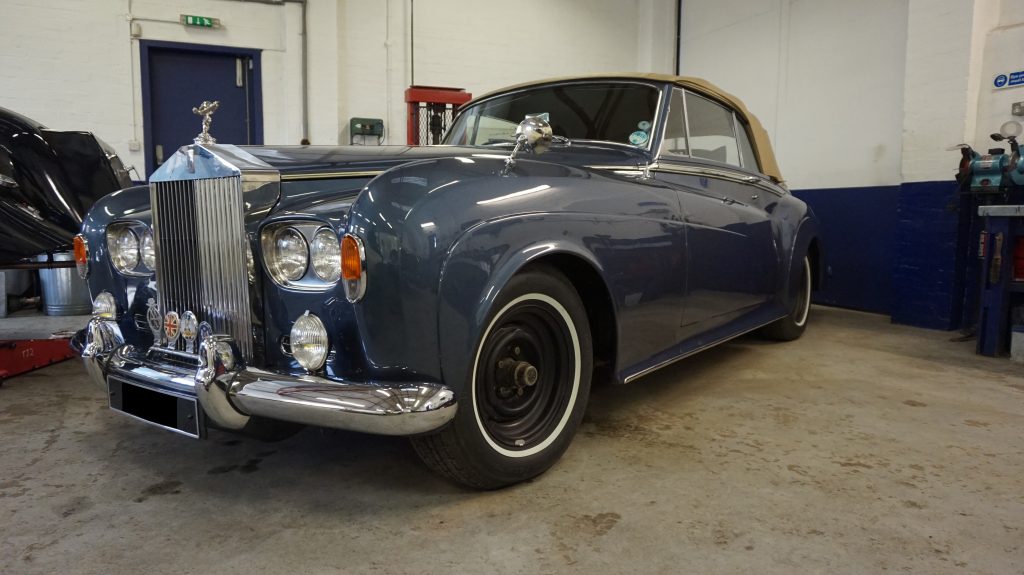 1962 Rolls-Royce Silver Cloud III
The owner was so impressed with our workshop that he is currently writing an article to be published about us and our partners who carry out our body work and trim.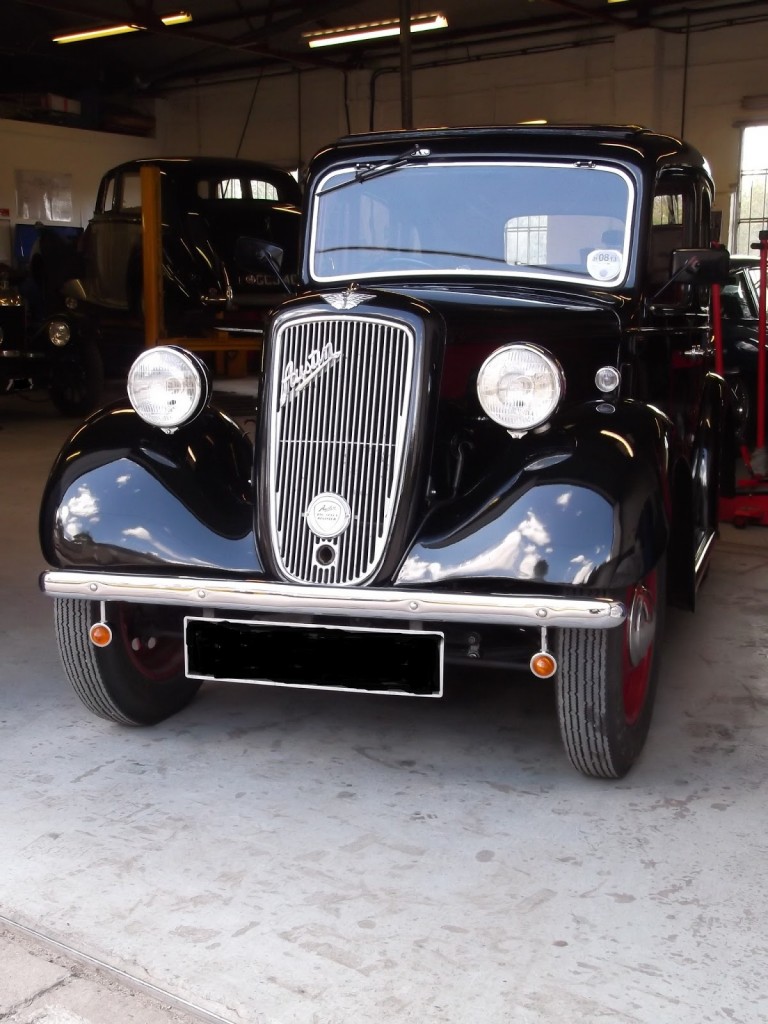 "I am greatly impressed by Ian Milford's comprehensive knowledge of the subject – both in general and in aspects specific to individual models. (When needed, this is backed up by his impressive collection of workshop manuals.) He has demonstrated the effectiveness of his diagnostic abilities, his attention to detail and his regard for delivering a thoroughly neat result. Furthermore, the firm is small enough for its customers to feel a true sense of individual attention, and this assists in making it a pleasure to do business with them."
Peter K
(Owner of various cars including Rolls-Royce, Bentley and Austins).